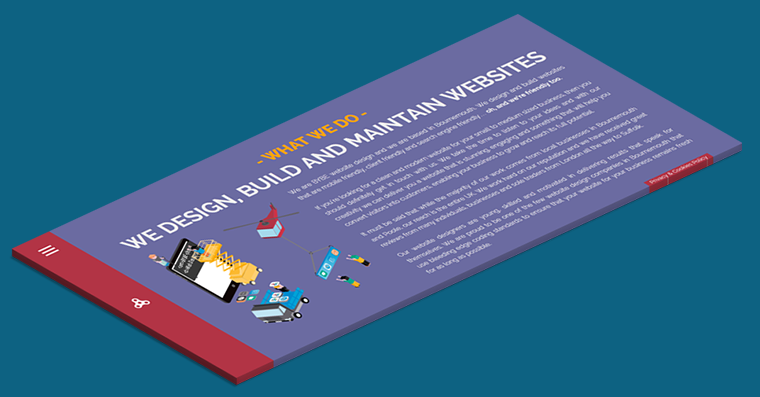 At BYBE we are always spending so much time on perfecting other businesses websites other than our own, well, long story short we made time and our new BYBE's new website design is now online and we hope that you all love it.
We believe with our new design it allows us to show our creative side and how flexible website design can be in terms of colour usage. Also you may have noticed that our menu is now on the left side that slides out and pushes the page content to the right, we made this decision was made because we want our customers to be open to new ideas and especially open to UX designs that are not the standard… We believe that customers should try and deliver a site that offers amazing user experience and one that differs from their competitors.
Another big design decision we made was to abandon Joomla as our content management system, this isn't to say that Joomla isn't any good. We just believe that Joomla is better suited for bigger projects. We will continue to provide our customers with Joomla website designs and on-going Joomla site support.